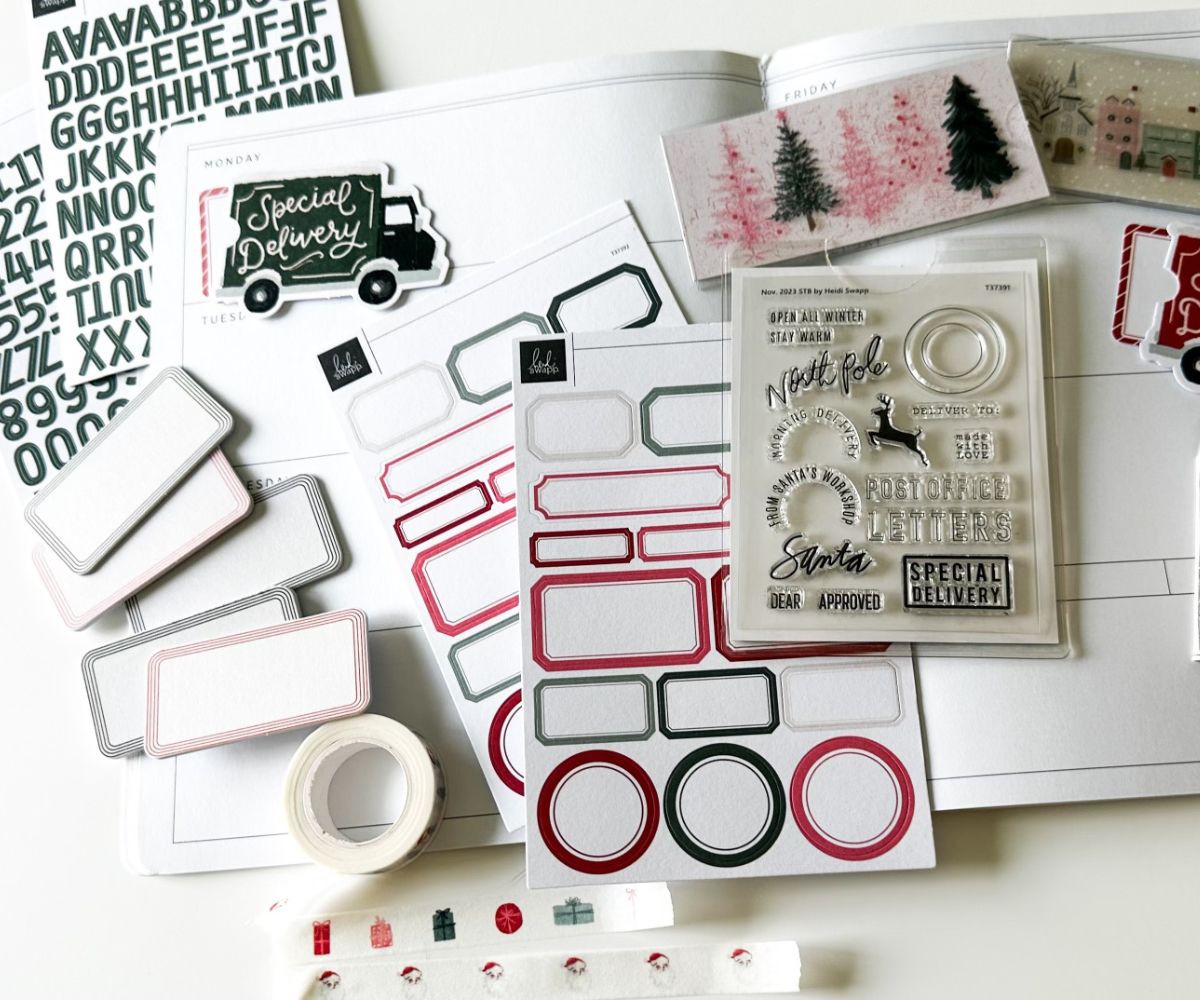 Stop the Blur Memory Planner Kit
Oh the stories you will tell! Stop the Blur Memory Planner Kit is full of exclusive memory keeping supplies that will guide you on your journey of documenting your favorite details of life. Each kit is designed with my Stop the Blur class in mind to make your memory keeping even more special.
Add to Box - Here's How It Works
Order by December 15th at 11:59 AM ET to receive this Stop the Blur Memory Planner Kit.
*Only $1 Shipping!
*Small $4.00 handling fee for international shipping
About Stop the Blur Memory Planner Kit

+

New kits are revealed at 12:00 pm ET on the 15th of each month
Between the 15th and the 17th of the month, choose from select add-ons from the shop to complete your crafting needs for the month. All subscribers can add to their monthly subscription order for no additional shipping cost. Canadian and International subscribers simply pay one handling fee.
Kits will ship by the 18th of each month, preparing you for all your memory planning needs and wants all month long.
Sometimes life can be a little crazy for all of us. Simply take the month off and skip a month by 11:59 pm ET the day before the new kit is revealed.
Subscribers will be charged on the 18th of every month. New subscribers are charged on the day their first kit ships and then the 18th of each following month.

Check out this month's kit!

+

1 - 3x4 stamp set with 15 individual stamps
2 - 4x6 alpha sticker sheets
2 - 4x6 labels ticker sheets
2 - 4x2 acetate sleeves
2 - 4x1.85 winter scene cards
2 - 3x1.8 holiday door die cuts
1 - 12mm washi tape roll
2 - 2x2.87 truck pocket sleeves
2 - 1.4x1.7 card inserts
This month's Add-Ons
Each month, Stop the Blur Memory Planner Kit Subscribers can purchase add-ons and receive free shipping on those items. Non-subscribers will be able to purchase some of these products in the shop, but many items are only available to our subscribers. Here's How it Works!
Why Subscribe?
My Stop the Blur Memory Planner Kit is customizable and skippable! Going on vacation? Need to save some money? I've got you covered!
Monthly exclusive memory keeping supplies designed to spark inspiration and encouragement for documenting your everyday!
Subscribers receive extra perks, including free shipping on add-ons and discounts periodically throughout the year!
Past Stop the Blur Memory Planner Kits
---