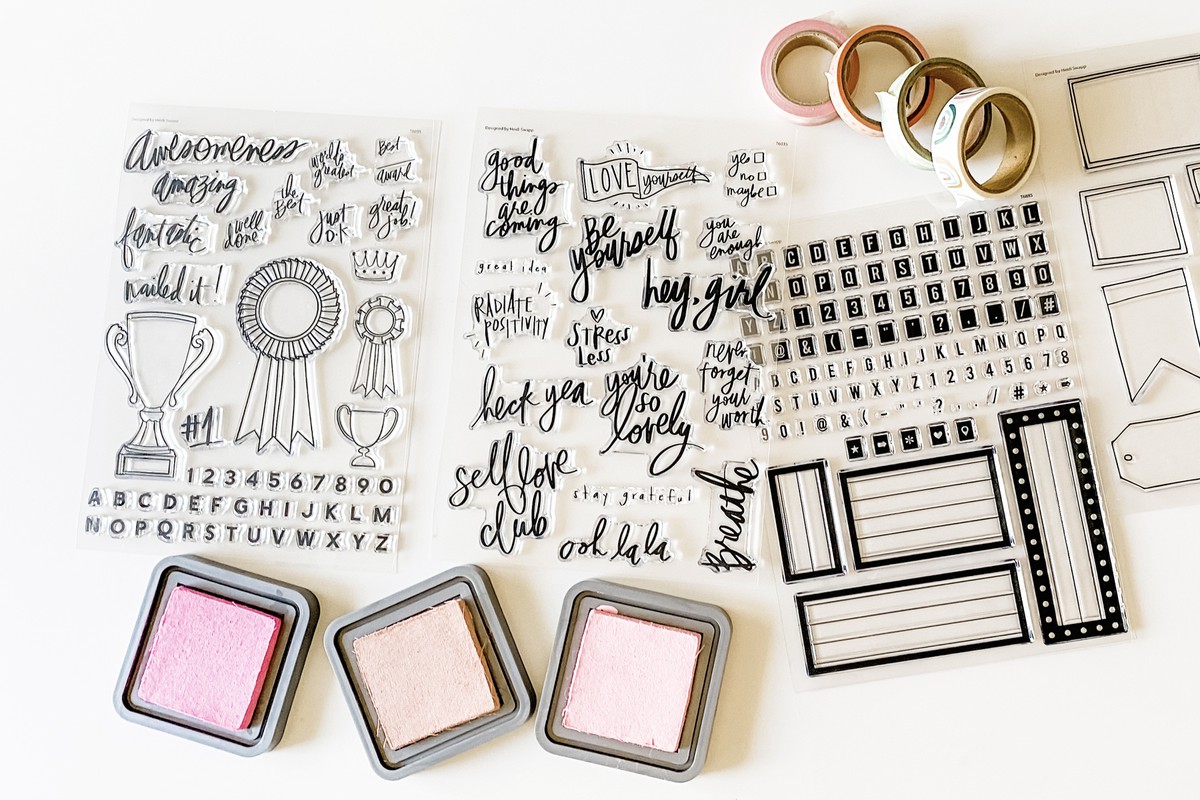 Stamp Society
Join me and let's get stamping! My monthly Stamp Society subscription inspires you to get your favorite stories told with a new 6x8" stamp set each month. You'll also receive a digital version of the stamps so you can start crafting right away!
Add to Box - Here's How it Works!
Order by December 15th at 11:59 AM ET to receive this Stamp Society.
*Only $1 Shipping!
*Small $4.00 handling fee for international shipping
New stamps are revealed at 12:00 pm ET on the 15th of each month.
Between the 15th and the end of the 17th of the month, choose from select add-ons from the shop to complete your crafting needs for the month. All subscribers can add to their monthly subscription order for no additional shipping cost. Canadian and International subscribers simply pay one handling fee.
Stamp sets will ship on the 18th of each month, preparing you for all your stamping needs and wants all month long.
Sometimes life can be a little crazy for all of us. Simply take the month off and skip a month by 11:59 pm ET the day before the new stamp is revealed.
Subscribers will be charged on the 18th of every month. New subscribers are charged on the day their first stamp set ships and then the 18th of each following month.

Check out this month's stamp set!

+

1 - 6x8 stamp set with 87 individual stamps
Digital version of this month's stamp in separate .png files
This month's Add-Ons
Each month, Stamp Society Subscribers can purchase add-ons and receive free shipping on those items. Non-subscribers will be able to purchase some of these products in the shop, but many items are only available to our subscribers. Here's How it Works!
Why Subscribe?
Stay motivated and inspired to document memories
Learn new and fun techniques
Design timeless memory keeping projects